American Pandemic: 296 million cases, 8.2 million SARS2 deaths if Trump continues. In-Depth
---
USA heads for 196 million COVID-19 Infections & 8.2 million deaths as a modest estimate. The infection death rate (IFR) will likely be worse than current estimates for the following reasons.
This article will explain why the hidden scientists predict the worst for America in a recent report. US presidential election voter turnout is suppressed thus incumbent Trump will be returned to the White House. The American Pandemic will yield the full model prediction of 60% infection, that is 296 Million COVID-19 cases, and 8.2 million SARS2 deaths will result from chaos and dysfunction if Trump continues in office, which is likely," says a team of experts.
---
FPMag In-Depth Feature News Presentation by Micheal John
---
Why the USA Infection Fatality Rate (IFR) will in actuality be Higher than the World Average
---
It is dangerous.
---
Early in the pandemic, Professor Lawrence Gostin, world expert on how governments respond to pandemics, explained why President Trump's only Pandemic Mitigation plan, a travel ban was pointless and violated American treaties, and further, why America is unsafe and was not ready to handle the novel coronavirus. Time has proven Professor Lawrence Gostin correct.
Seven months from now, after 31 March 2021, a million Americans will have died from COVID-19. Yes, the professor was correct.
Today, January 18, 2022, more people in America have died than what the US government is telling the public. Individual states adjust the numbers to better compete with each other as 'better pandemic managers', and US federal institutions are outright telling lies. Add to this the normal difficulties involved in tracking national causes of death and the outcome is a baffling mess. (See NIH: Accuracy of Death Certificates and Assessment of Factors for Misclassification of Underlying Cause of Death)
That is true in many countries because death tracking is not an easy task, but in the USA, under the Trump Administration, during the highly politically divided state of the US nation, it is all about bold-faced lies and jiggery-pokery of the data.
Scientists are talking to each other and are able to figure out the truth as best as can be done.
COVID-19 Death Forecast for the USA using real excess deaths and Reported SARS2 Data and forecast algorithm
12 March 2020 "The reality-incongruent narrative of Donald Trump was contrasted 180 degrees in Germany by German Health Minister Jens Spahn and the German Chancellor who on Wednesday [12 March 2020] became the first leaders in the world to speak the truths scientists have been telling them for the past three months."

"German Chancellor Angela Merkel indicated in a press conference yesterday that "up to 70% of Germany's population" – some 58 million people – could become ill with the COVID-19."

"Germany's Angela Merkel says what many scientists suggest: 'Waiting for vaccines and other medications, the focus must be on slowing the spread of SARS-CoV-2.'"

""It's about winning time," German Chancellor Angela Merkel explained."

"Most scientific models for the COVID-19 outbreak indicate a 60% global infection rate unless the infection is stopped."
Sadly, the American people will suffer the most from the runaway tsunami pandemic in the United States but it will also have a devastating effect on the world prolonging the pandemic and intensifying its impact.
American psychographics point to continued disease mitigation failure, another reason why experts think the USA may reach the unmitigated 60% Model estimate.
Surveys in the United States suggest that trust is already a serious issue. When a vaccine becomes available for the novel coronavirus SARS-CoV-2, trust in government institutions is what is needed to save lives if the vaccine has good efficacy.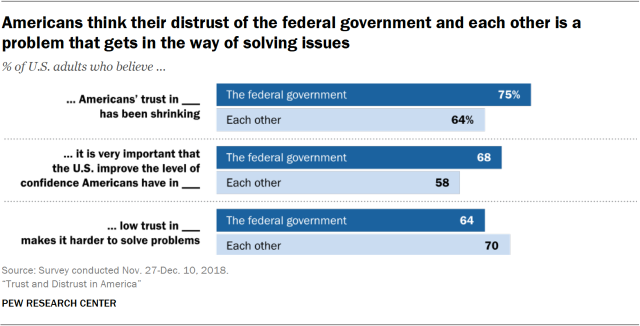 ---
Who is Donald Trump Talking about? Himself?
"…merciless campaign to wipe out our history, defame our heroes, erase our values and indoctrinate our children…"
The one lesson that came out of the last major global pandemic was that, "Truth is the only useful weapon against the disease spread."
---
Lies that Americans are told. Additional Reading
Additional Co-Morbid Vulnerabilities according to the US Centers for Disease Control
Look at this graph of COVID-19 Cases in the USA
In September, two things were noticed by the biostatisticians at the Civil Society COVID-19 tracking project. Trump's repeated instructions to his Administration to "slow down the testing" were being carried out since the end of August 2020. The second thing was in Donald Trump's campaign rhetoric as he sought re-election on 3 November 2020.
This is a textbook case of a country changing its proforma by decreasing testing over time. USA testing has been reduced in a malfeasance by the US President for re-election optics resulting in increased danger to the American people. The public is warned not to adopt a complacent attitude.
What is even more interesting and confirms the findings is that deaths have not declined after two weeks of lowered testing and lowered reported cases.
Truths Americans are not given. Evaluation of Medical Examiner Reports and Excess Deaths Leads to estimate of actual Epicenter Deaths and realistic forecasts.
Very Recent Data
Why do the experts now predict the worst for the United States? Because Trump will remain in office for another 4 years and by the end of his term, nearly 8 million Americans will have died from COVID-19 as he leaves behind a raging pandemic.
Mr. Fred Harris, the biostatistician leading the Civil Society CPVOD-19 Tracking Team explains that there are a number of reasons why his group believes that the early pandemic models of roughly 60% population infection will be realized in the USA.
"The US President Donald Trump is likely to be returned to the White House unless something dramatic happens between now and election day," says Harris.
"Politics is not our thing but data collection and interpretation is what we are all about," he added.
"Incumbents normally win. Unless a competitive conservative candidate will run against Trump and Biden to split the Republican vote, the current President with his dysfunction and chaos will be returned to the white House," said Harris in a Zoom interview.
"It is likely that the United States will experience a poor voter turn out in the November election, something the US President is pushing hard to achieve. By hampering the operation of the US Postal Service, the mail-in ballot is perceived to be a poor option and may lead to votes not being counted. Mail in the United States has slowed dramatically since Mr. Trump appointed a Trump Campaign official to run the USPS in July 2020," suggests Harris when pushed to comment outside his usual subject.
"Typically, low voter turnout favours the incumbent," say pollsters
In one of his recent films, Michael Moore, a holywood activist and film producer suggested that ror this reason of poor voter turnout, it is a high probability that once again the US "democrats" (Joe Biden, leader) will win the popular vote but that the Republican candidate, incumbent Donald Trump, will win what is called the electoral college vote and remain in office for another four years.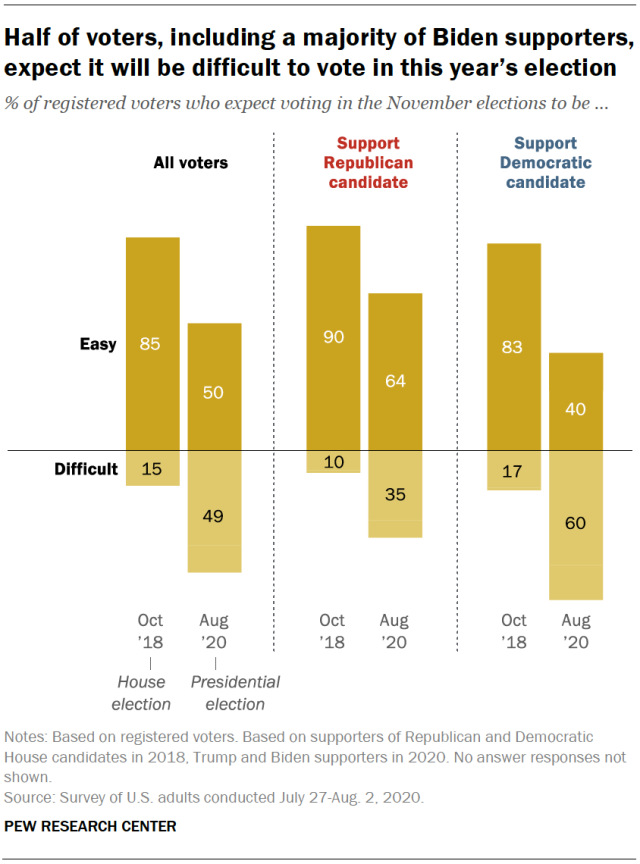 January 18, 2022

U.S.A. (pop. 332,433,842)
CoV19 Reported Cases: 67,454,108
Current Reported Deaths:(CFR: 1.30%): 869,895 Estimated actual: 958,252
Cured: 43,165,667
Beta experimental: All time reported + unreported asymptomatic people maybe not sick, not immune, but possibly infectious and including the many people who have had several mild or asymptomatic infections: 342,232,990.92
102.95% of the USA may have been infected or even reinfected including reported + estimated unreported mild and estimated asymptomatic (342,232,990.92) persons, some of whom may not have been ill in their first course of the disease, but could have spread the disease.
1.30% is USA current Case Fatality Rate (CFR) &
0.28% is estimated inferred average Infection Fatality Rate (IFR)
958,252 estimated total COVID-19 deaths including unreported likely-cause excess deaths. According to projections of IHME, IHME calculation of excess deaths is higher than what CSPaC is estimating.
Rest of the world excluding USA.
CoV19 Cases: 263,956,410
Deaths: 4,712,152 | 1.68%
Cured: 229,579,950
Reported + estimated all unreported 1,700,135,957
Note: Total statistics for the United States do not include these offshore territories. The US Military is included as if it is an offshore territory, not reported as continental USA data but as USA overall totals and included in world totals. FPMag evaluates these separately for many reasons.
| | | | |
| --- | --- | --- | --- |
| Territory | Cases | Deaths | Recovered |
| Continental US | 66,712,084 | 869,895 | 1.30% | 42,594,374 |
| +US Military | 461,294 | 649 | 0.1% | 404,300 |
| +Guam | 22,479 | 274 | 1.2% | 19,271 |
| +Puerto Rico | 241,335 | 3,393 | 1.41% | 188,970 |
| +US Virgin Islands | 13,110 | 90 | 0.7% | 11,060 |
| +Northern Mariana Islands | 3,802 | 20 | 0.5% | 3,317 |
| +American Samoa | 4 | 0 | % | 4 |
| Totals | 67,454,108 | 874,321 | 43,165,667 |
---
The American Epicenter including ALL Territories has 44.11 % of global 'active' cases (23,414,120 USA (incl territories) / 53,082,854 Global), people infected with COVID-19 now.
Abundant proof that vaccines are working, an observation derived from unrelated data analysis.
As the epicenter we look at continental USA together with US territories and without. The declining CFR in the continental United States is believed to be due to vaccination rates and is abundant proof that the vaccines are working.
In order to avoid letting countries that refuse to report the sum of case recoveries, thus skewing global calculations, Ecuador, France, Netherlands, Peru, Puerto Rico, Spain and Sweden 'recoveries' are estimated based on the current reported global recoveries as a percentage of all cases. (([reported recoveries]) divide (331,410,518 [Global Reported Sum of All Cases] less 13,925,518 [France Sum of Cases] less 625,059 [Ecuador Sum of Cases] less 8,424,503 [Spain Sum of Cases] less 3,611,351 [Netherlands Sum of Cases] less 1,560,363 [Sweden Sum of Cases] less 2,606,126 [Peru Sum of Cases])) = 83% a coefficient which is then adjusted according to the number of cases in the past 30 days and the new coefficient is applied to the sum of each of these nation's cumulative cases to estimate the missing recoveries data. In the case of France some additional hospital-sourced recovery data is factored.
| | | | | |
| --- | --- | --- | --- | --- |
| Reported: | | | | |
| All USA | Sum of Cases | Deaths | Recovered | Active |
| Continental USA | 66,712,084 | 869,895 | 42,594,374 | 23,247,815 |
| USA+territories | 67,454,108 | 874,321 | 43,165,667 | 23,414,120 |
| Estimated: | --- | --- | --- | --- |
| USA+territories | 342,232,990.92 | 958,252 | 221,439,872 | 119,825,795 |
See also IHME Estimates for America.
Below: United States actual reported data projected to 31 March 2021
These columns below from May to September are actual reported numbers, not estimates.
Explaining the focus on America's widespread obesity health problem as a COVID-19 comorbid fatality risk factor.
BMI Calculator
Use above tool to calculate your Body Mass Index (BMI) and compare the result to the table below.
| Classification | BMI Category (kg/m2) | Risk of developing health problems |
| --- | --- | --- |
| Underweight | < 18.5 | Increased |
| Normal Weight | 18.5 – 24.9 | Least |
| Overweight | 25.0 – 29.9 | Increased |
| Obese class I | 30.0 – 34.9 | High |
| Obese class II | 35.0 – 39.9 | Very high |
| Obese class III | >= 40.0 | Extremely high |